Food, Medicine, and Healthcare
Food Production Facilities
Nitta helps the food industry address its important sanitary needs by providing resin conveyor belts and rapid hygiene test kits, which contribute to greater food safety. Additionally, Nitta offers gripping robot hands capable of handling any object. These are being introduced into state-of-the-art factories as a replacement for human labor.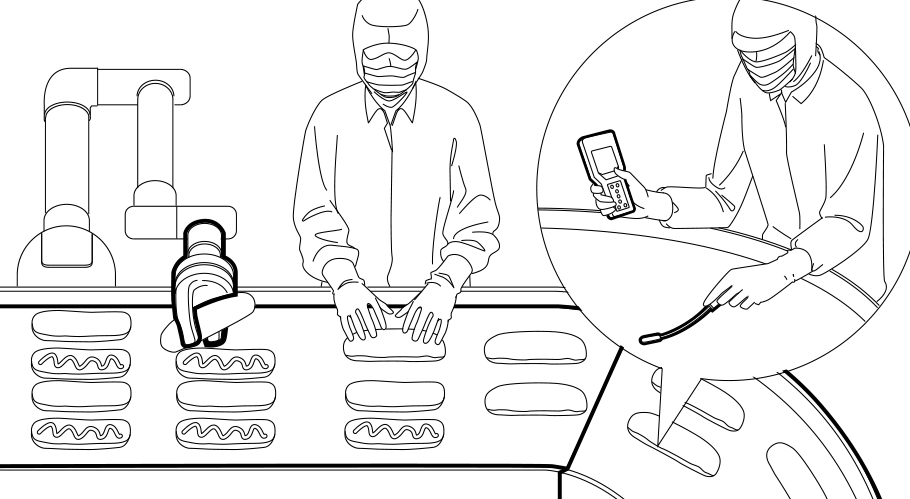 Food-Handling Robot Hands

These robot hands are able to pick, hold, and move a wide variety of food items.

Food Conveyor Belts

These chemical-resistant, antibacterial, antifungal, dust-proof, and otherwise sanitary and functional conveyor belts contribute to greater food conveyor line safety.

ATP Rapid Hygiene Test Kits

These products enable the hygienic status of an area to be checked in about a dozen seconds, thereby contributing to greater safety in food production, healthcare, and other fields.

Curve Conveyors for Food

These conveyors are built with maintenance in mind, offering such functionality as easy component attachment/detachment and a design that allows washing with water. The inclusion of these conveyors contributes to better hygiene control for food delivery lines.
Sports Shops
Nitta's Foot View SAM has earned a reputation as a highly reliable foot pressure distribution measuring device used in healthcare and sports-related fields. In addition, Nitta's CNT technology has been adopted in sports equipment used by top athletes.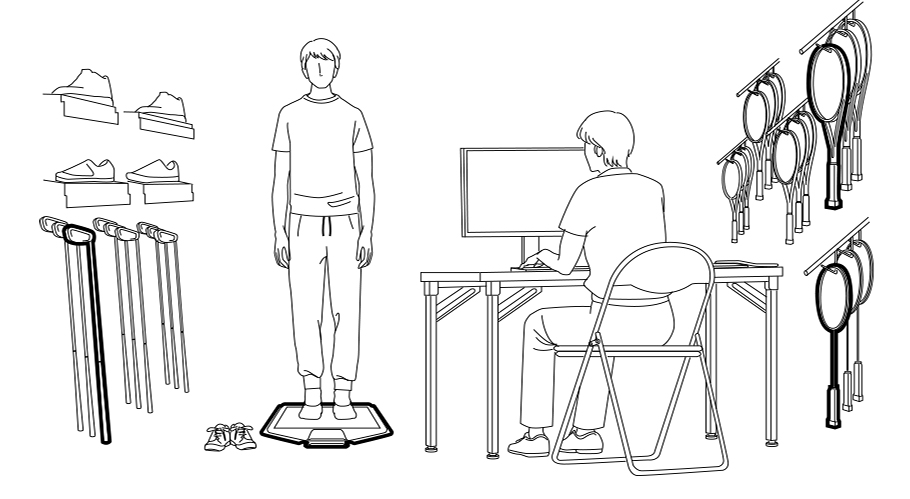 Carbon Nanotube Technology (Namd)

This proprietary Nitta technology allows carbon nanotubes (CNT) to be evenly deposited onto carbon fibers (CF).

Foot Pressure Distribution Measuring Systems

These systems are used in healthcare and research facilities for measuring standing balance and helping with the prevention of locomotive syndromes.