SHIFT2030 Medium- to Long-Term Business Plan
Between 2021 and 2030, the Nitta Group is pursuing its SHIFT2030 medium- to long-term business plan.
SHIFT2030 Vision Statement (Ideal Image)
SHIFT INNOVATOR


cored around manufacturing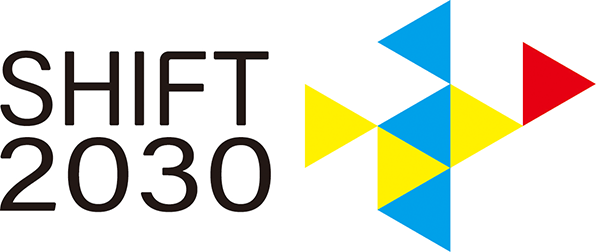 *Innovation Bird
In the future, the world surrounding our group will change rapidly, such as with technological innovation and changes in values in society.
In order to grow sustainably under these drastic environmental changes, we have to change ourselves flexibly and agilely.
In [SHIFT], a strong will, where we ourselves keep changing towards the ideal image, is embedded.
SHIFT2030
SHIFT INNOVATOR


cored around manufacturing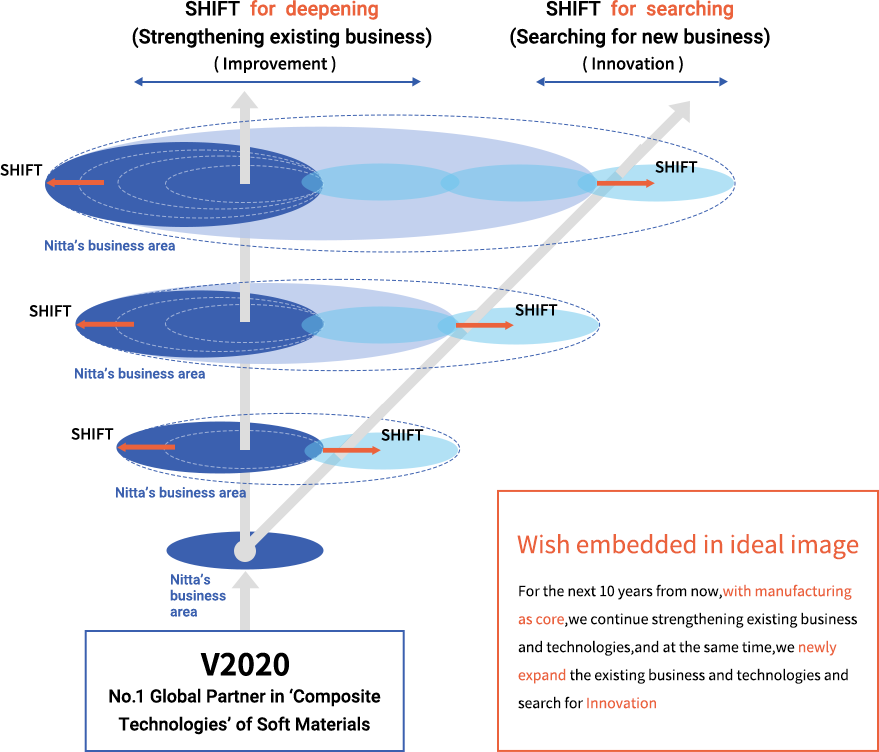 Wish embedded in ideal image
For the next 10 years from now,with manufacturing as core, we continue strengthening existing business and technologies,and at the same time,we newly expand the existing business and technologies and search for Innovation
By continuing 2 [SHIFT]s, deepening and searching, we will enlarge our group's business fields and contribute to industries more widely.
・SHIFT for deepening:We aim to increase competitiveness by repeating improvement and strengthening existing business more.
・SHIFT for searching:We aim to make discontinuous changes (innovation) by creating new markets and new technologies and creating new business.
SHIFT2030 Qualitative targets
1. SHIFT for Growth

・Sustainably grow existing business
・Search for new business
・Accelerate new product development
2. SHIFT for Corporate Value Enhancement

・Enhance quality and total cost competitiveness
・Strengthen corporate governance and compliance
・Promote ESG and achieve the Goals of SDGs
3. SHIFT for Further Globalization

・Further the global expansion of each business
・Strengthen global support via the Corporate Section
SHIFT2030 Milestones of quantitative targets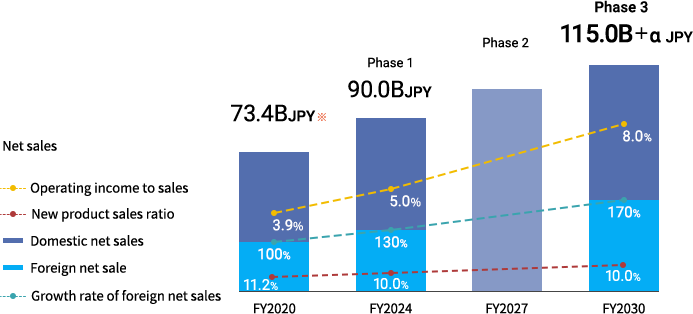 ※
In all fiscal years, these are net sales where 「Accounting Standard for Revenue Recognition」 is applied
Amount of capital investment
Ph1(2021〜2024)

21.8 billion yen

Ph2(2025〜2027)

9.4 billion yen

Ph3(2028〜2030)

8.8 billion yen

Total

40 billion yen